Welcome to Oxbow Meadows
Opened in 1995 as a collaboration among Columbus State University, Columbus Water Works, and the City of Columbus, Oxbow Meadows Environmental Learning Center provides exhibits, natural history displays, nature trails, and also offers formal and informal educational programs about the ecology and natural history of the region.
Inside the center, visitors can view a variety of snakes, turtles, tortoises, fish, alligators, invertebrates, and lots more. Visitors can take a walk down our trails to catch a glimpse of native wildlife, view our wetlands and ponds, or to explore our educational and fun Discovery Trail.
---
Visitor Information
Hours of Operation:
Tuesday to Saturday | 9:00 am – 4:00 pm
Sunday & Monday| CLOSED
As of May 1st Timed Tickets are no longer required for entry.
Programs tickets must be purchased online in advance still.
Oxbow reserves the right to deny entry if our building capacity is high. Oxbow will continue to keep program attendance numbers small to comply with Covid polity set forth by CSU.
Gates will open and close the at same times. Please note that hours are subject to change, please visit our Calendar of Events to view any scheduled closings.
Safety and Sanitation
Updated: 19 May 2021
Based on the most recent guidance released by the Centers for Disease Control and the University System of Georgia, Columbus State University is modifying pandemic-related practices on its campuses — effective immediately.
Effective immediately, fully vaccinated individuals may now attend class, perform workplace duties and participate in university activities without wearing a face covering or physically distancing. This applies to both indoor and outdoor situations.
Unvaccinated individuals are strongly encouraged to get a vaccine, to continue wearing a face covering, and to continue physically distancing from others when possible. The vaccines are safe and effective; however, obtaining one is a personal decision and vaccinations will not be required to study on, work at or visit our campuses. Vaccinations continue to be administered throughout Georgia for those wishing to be vaccinated.
For the latest updates on our COVID-19 response, please visit
www.columbusstate.edu/covid-response/
Field Trips
The helpful and knowledgeable staff of Oxbow Meadows will provide your students with a unique, hands-on learning experience to enhance curriculum and state standards.
Birthday Parties
Looking for a special kind of party, one that educates and entertains? Book your party with Oxbow Meadows, and we will ensure that your child has a party they'll never forget!
Oxbow Exclusives
Summer Programs
Join us this summer for an exploration into the wonders of wildlife at Oxbow! Get hands on outside, learn about wildlife and so much more.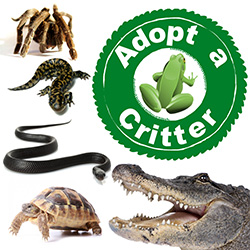 Adopt A Critter
Trying to gift wrap an alligator can be one dangerous job! Make life easier by becoming an Oxbow Meadows Wildlife Parent today and Adopt a Critter!
Audubon Art Exhibition
The Columbus Chapter of the National Audubon Society and Oxbow Meadows Environmental Learning Center are proud to present our 2021 Art Exhibition for K-12th!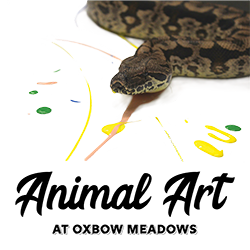 Animal Art
Didn't know a turtle could paint? Welcome to art class with our Oxbow animals. Looking for a unique gift or just a fun way to donate, visit our virtual gallery!
Frequently Asked Questions
Can I bring wild or injured animals to Oxbow?
Unfortunately, Oxbow Meadows is not a licensed wildlife rehabilitation center, please do not bring any wildlife to Oxbow Meadows.
Where can I take an injured animal?
Please use the following list to locate a local wildlife rehabber and their animal specialty.
Virtual Tours