Volunteer
About Volunteering
Volunteering at Oxbow Meadows is both a fun and rewarding experience for everyone! You will learn new skills and meet new people, all while helping Oxbow Meadows fulfill its mission. Whether you are interested in gardens, animals, teaching, or working behind-the-scenes, we have opportunities available for you!
Year-round volunteers must be 16 years of age and older. Starting January 2020, we will no longer be accepting volunteers under the age of 16 years for Saturday Work Days. However, after January 2020 prospective volunteers under age 16 may sign up with a parent or guardian to help at Eco-Stewardship and Citizen Science Days offered several weekends throughout the year. Application for all positions are accepted on an ongoing basis. Once you have submitted proper documentation, our Oxbow Volunteer Coordinator will contact you.
Citizen Science & Eco-Stewardship Days
Eco-stewardship and Citizen Science Days will give families (with children ages 6 and older), organizational groups, and individuals a chance
to work on a special project which varies each month. We require children under age 16 to have an adult guardian present the entire time volunteering. Pre-registration is not required for Community Work Days; you will be required to sign a waiver upon arrival on the day of service. You may email the Volunteer Coordinator if you would like to register in advance for large groups.
See our calendar of events for upcoming Citizen Science opportunities!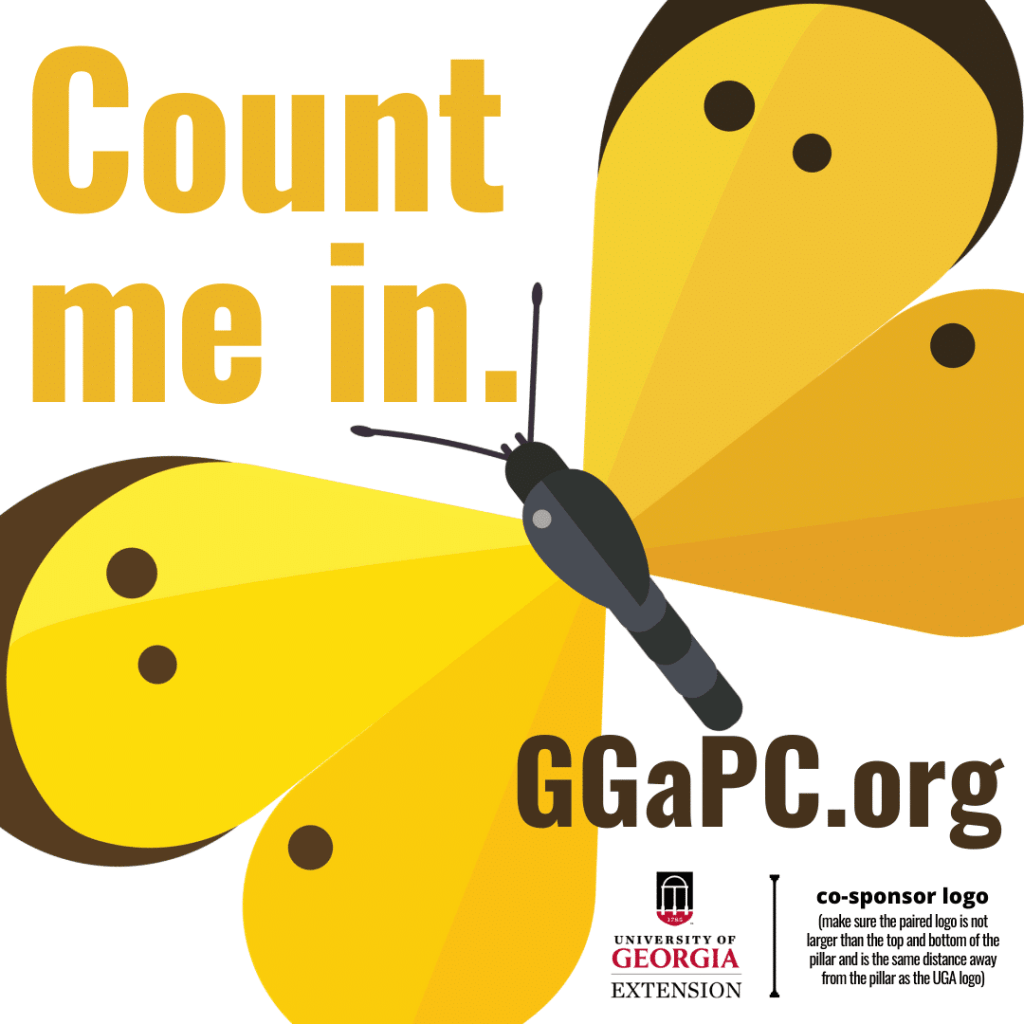 The Great Georgia Pollinator Census
Drop by Oxbow Meadows on Saturday August 21st, 2021 from 10am to 2pm to participate in the third annual Georgia Pollinator Census! Head out on to the trails to count our local pollinators for this citizen science project that is perfect for the whole family. This is a free event. No registration is required.

Click For More Information
Education Opportunities
Columbus State University students enrolled in Education programs have the opportunity to create hands-on science demonstrations and lesson plans for remote learners in a service project. Education volunteers will complete their course-required hours virtually over a semester. Service Projects created by Education Volunteers will be published to our website for use by parents and teachers in our community.
Education Volunteers are welcome to participate in Saturday Volunteer Work Days for in-person hours. Education Assistant Volunteers will be accepted on a case-by-case basis for assistance with on site Saturday Public Programs. Education Assistant Volunteers must commit to both Public Program morning time slots. Most of the activities include guiding groups along the Discovery Trail but may also include discussing natural features and resources of the area, identifying native and non-native plants, identifying wildlife signs, and connecting all learning to the state standards. Please visit our Education Page and/or Event Calendar for more information about our Educational Public Programs.
Special Events
Oxbow Meadows hosts several events each year that provide volunteers with unique opportunities to get involved. Volunteers
for our events must be at least age 16 with a parent or guardian; volunteers over age 16 may volunteer without an adult guardian present. A separate volunteer application is required for both
the minor and the adult guardian for volunteers under age 16. Applications must be submitted at least one week prior
the event; late applications will not be accepted.
Events are currently postponed until further notice. If you would like to submit an application for a future event we will keep you on file until Special Events opportunities become available.
Fall 2021 Events
Creative Critter Day | September 18th
ReptileFest | October 9th
Frogwarts| November 13th
Holiday Open House | December 11th
Spring & Summer 2022 Events
Citizen Science - Bird | February 19th
ReptileFest | April 30th
Honey Harvest | July

During the year we
will have other events available to volunteer, which only current volunteers will receive information about
Volunteer Work Days
Looking to volunteer more regularly?
As a Work Day Volunteer, you can help us clear trees to widen a hiking trail or dig burrows for our gopher tortoise exhibit. Every Volunteer Work Day will be a different and unique experience.
Volunteer Work Days are held on Saturdays. Volunteers that have submitted a completed application and waiver must register in advance with the Volunteer Coordinator to be scheduled for an upcoming date. Project Days will be available on a case-by-case and as-needed basis.
Proper outdoor clothing is highly recommended. Don't forget to bring sunscreen, a water bottle, and work gloves. Use caution if you are allergic to bees or other insects or suffer from seasonal allergies! Lunch is not provided, please bring lunch if volunteering all day. Some restaurants are located nearby.
Spring 2022 Volunteer Work Days:
February 12th, 2022: 12pm-3pm
March 12th, 2022 : 12pm-3pm
March 26th, 2022 : 12pm-3pm
April 9th, 2022: 12pm-3pm
April 23rd, 2022: 12pm-3pm
How to get started volunteering at Oxbow Meadows.
Step One:
All volunteers must complete a volunteer application, personal data form, COVID waiver and liability agreement. Adult volunteers must consent to a background check paid for by Columbus State University before volunteering.
Step Three:
Once your completed volunteer paperwork has been submitted, your contact information will be added to our volunteer email. Please note that this may take up to two weeks for you to receive an email. Volunteer emails will include information on upcoming events, including Volunteer Thursdays, Volunteer Work Days, and all other weekend volunteer opportunities.