Adopt a Critter
Are you ready to become a wildlife parent?
Give back by adopting a Oxbow Animal Ambassador!
Adoption Levels
Friend
$30 Annually
Certificate of Adoption
Animal Fact Sheet
One Small Plush Animal
Official A.A.C. Sticker
Guardian
$60 Annually
Certificate of Adoption
Animal Fact Sheet
Three Small Plush Animals
Official A.A.C. Sticker
Ambassador
$100 Annually
Certificate of Adoption
Animal Fact Sheet
Three Small Plush Animals
Official A.A.C. Sticker
Private Animal Ambassador Meet & Greet*
Why Adopt–A–Critter?
This honorary adoption program is a way for you to support your local, non profit, environmental learning center! By choosing to honorarily adopt one of our Animal Ambassadors, your adoption fee goes towards the cost of care, enrichment, and overall welfare of our animals. Adoptions provide the support that allows us to continue to care for our Animal Ambassadors.
Adoption Process
Becoming an honorary
wildlife parent is simple!
Complete your adoption online at our web portal. Once you have completed your adoption paperwork, an Oxbow adoption team member will reach out to you with your adoption details.
Want to adopt in person? No problem! Our on site staff are happy to assist you with all your Adopt-A-Critter needs.
Visit in person to add your name to
the wall of Adopt-A-Critter parents!
Available Adoptions
Snakes
Rat Snake
Reticulated Python
Ball Python
Corn Snake
Kingsnake
Dumeril's Boa
Indigo Snake
Lizards & Alligators
American Alligator
Chinese Water Dragon
Bearded Dragon
Leopard Gecko
Glass Lizard
Turtles
Red Ear Slider
Yellow Bellied Slider
Musk Turtles
Alligator Snapping Turtle
Common Snapping Turtle
Tortoises
Gopher Tortoise
African Sulcata Tortoise
Russian Tortoise
Hermann's Tortoise
Fish & Amphibians
Lake Sturgeon
Channel Catfish
Alligator Gar
Tree Frog
Tiger Salamander
South American Horned Frog
Other
Tarantula
Honey Bee Hive
Other Animal Ambassadors are available upon request. Talk to an Oxbow staff member if you have a specific animal adoption request.
Are you ready
to take the next step?
Visit our registration page to complete your adoption today! Or visit Oxbow in person.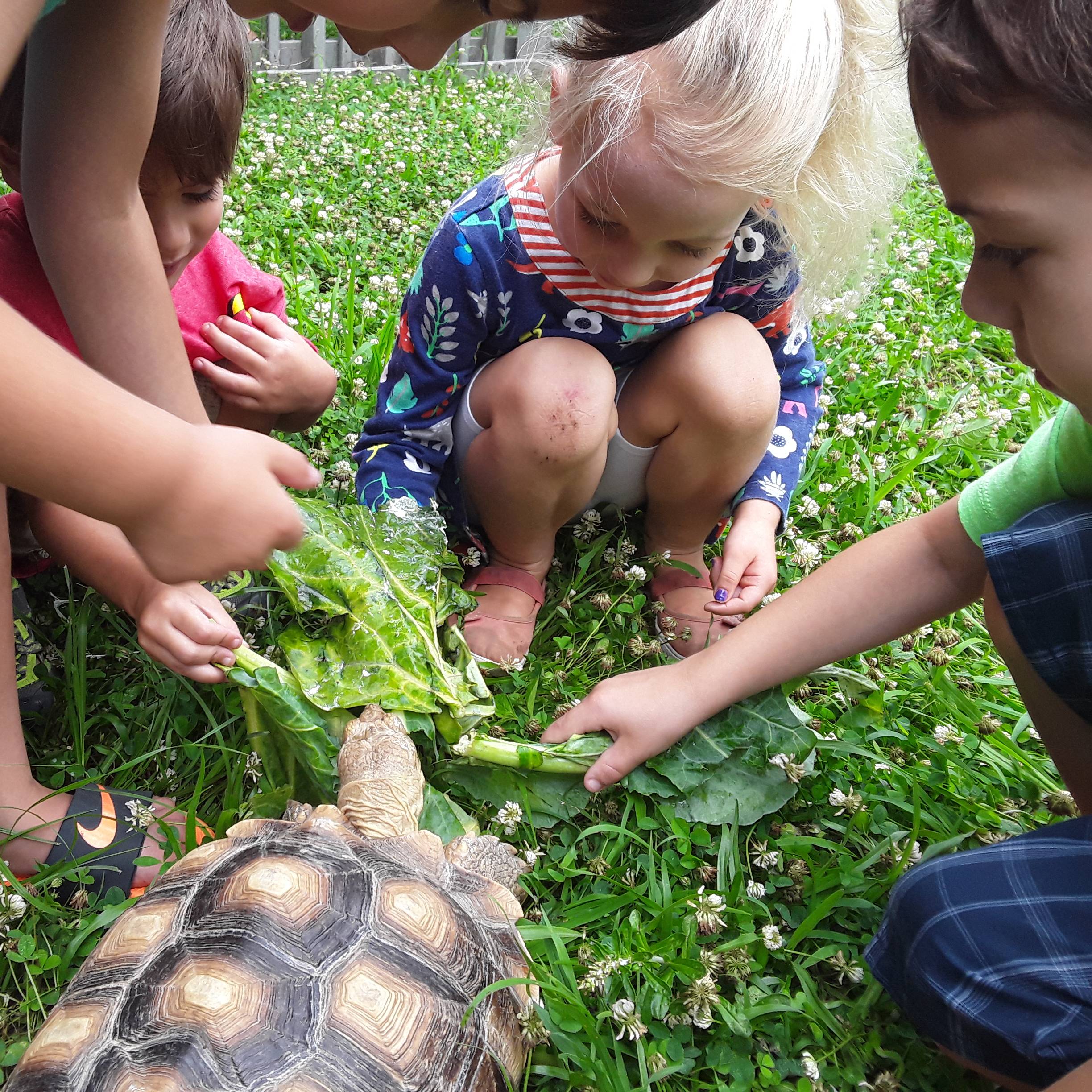 Please note, this is a symbolic adoption. Your adopted animal will remain at Oxbow under the care of our expert animal keepers.
*Meet & Greets are limited to a single family unit and must be schedule with an adoption team member during our business hours. Some animal restrictions may apply. Please speak to an adoption team member for any questions.
Have a question about our Adopt-A-Critter program? Visit us in person or call us at (706)507-8558 to talk with an adoption team member.