Birthday Parties
Celebrate your birthday Oxbow style this year and party with our amazing wildlife!
Party Themes
Oxbow Meadows an array of party themes that are prefect for celebrating and engaging all ages. From live animal shows, mad science and outdoor exploration, there is something fun for any child with a passion for the wild!
All programs will be held in outdoor areas to ensure social distancing.* Please ensure your guests are dressed accordingly.
*The Oxbow Classic theme may be subject to being held inside due to temperature concerns for the safety of the animals.
All programs are held social distancing and following current safely guidelines.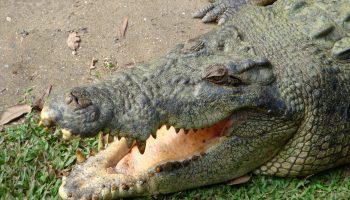 The Oxbow Classic
This interactive live animal show features Oxbows many animal ambassadors. You will have the opportunity to see a range of animals that may include: Frogs & Salamanders, Turtles & Tortoises, Snakes, Alligators, and Lizards*.
*No particular animals can be guaranteed
Mad Science Mayhem
Our resident Mad Scientist can not wait to celebrate with you. In this interactive live show, you will get the opportunity to experience the wonders of science first hand!
Looking for something more magical? Ask us how we can turn this party in to a Wizard's Potion Class!
Artsy with Nature
Join an Oxbow Naturalist as we head outside and explore a few amazing ways to create art with nature! The perfect party for the child that loves to get creative and use their imagination!
Nature Pirates
Ahoy! Captain "Barnacle" needs your help as we embark on a trek through nature following the clues and our map to discover the buried treasure hidden at Oxbow Meadows.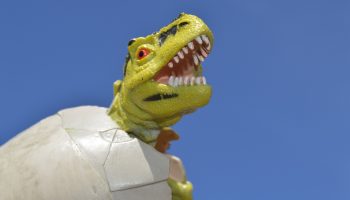 Walking with Dinosaurs
Join Oxbow's resident Archeologist as we discover the history of dinosaurs. It seems some dinosaurs have gotten loose and laid some eggs. We will need your help to find them all!
At this time only one party slot is available, Saturday's from 1-3pm.
Slots are filling up, so book your party now!
Check our pictures from our birthday party room and upgrades!
Note: Specific decorations, gift bags, and invitations included by Oxbow Meadows may change over time. Pictures are an approximation.
Base Package: $225
36 Guest Maximum (Ages 0-102)
Single party theme of your choice
Exclusive Oxbow Birthday shirt for birthday child

Additional t-shirts are $10 each

Souvenir photo for guests
Private Rental Room with chairs and tables (see images to the left) and access to a back amphitheatre area.
3 hour Saturday rental
Party Timeline:
12:30 to 1:00: Set Up
1:00 to 1:30: Guests Arrive, time to sign
program waivers, center touring.
1:30 to 2:15: Themed Party Activity
2:15 to 3:00: Time allotted for cake
and presents or other self guided activities
3:00: Guest must depart
3:00 to 3:30: Clean Up
Looking to up your birthday party game?
Check out our amazing add ons to help make your party extra special!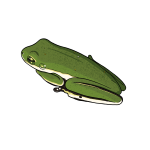 Swag Bags
Add on for $3.50 per bag
Oxbow Invitations
Set of 10 Oxbow exclusive invitations and envelopes

In person pick up required.
Add on for $8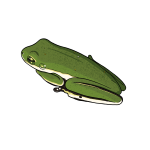 Additional Activity
One additional theme from options above.
This will adjust the timeline of your party. For details please discuss with the birthday party contact.
Add on for $75
Decorations
Pre set up, nature themed décor
Personalized birthday banner
8 Black table cloths
Hanging greenery
Table centerpieces
Add on for $35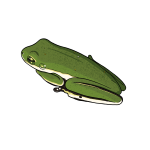 Eco Place Settings
25 Plates
25 Cake Plates
25 Napkins
25 Cups
25 Sets of flatware (spoon, knife, and fork)
Add on for $25
Outdoor Tables
4 Outdoor Tables
16 Outdoor Chairs
Pre Set Up in outdoor area behind birthday rental room.
Add on for $25
Ready to schedule your birthday party with Oxbow?
Details and Policies
All birthday parties must be scheduled at least 2 weeks in advance and require a $50 deposit.
Deposit and Payment
All birthday parties require a $50 non-refundable deposit to hold your date. This link will be emailed to you for payment after the birthday request form has been completed and your date is confirmed with Oxbow.
The remainder of the balance is due before the scheduled date of the birthday.
Birthday Party Cancellation Policy
Cancellations must be received 48 hours in advance. We are unable to make cancellations/changes (including a date change) for anything less than 48 hours. If you need to cancel or reschedule* your party contact us at (706) 507-8550.
*Please note that if you rescheduling your birthday party, please follow the similar 2 weeks birthday party scheduling policy.
Set Up
Please arrive promptly at 12:30pm on the day of your birthday party to set up. No more than 30 minutes will be allotted to set up your party.
Please park in the main parking lot. If you need assistance bringing items into the building please let the birthday party staff know and they will show where to unload your vehicle before parking your vehicle in the main parking lot.
Copies of the Oxbow Program Waiver

(PDF)

and COVID-19 Waiver (Parent/Guardian)

(PDF)

/ COVID-19 Waiver (Participant)

(PDF)

will be available and all attendees must have a completed waivers. These must be turned into Party Attendant before the beginning of the program.
Clean Up
You are responsible for cleaning up by 3:30pm on the day of your scheduled birthday party.
Please dispose of all trash and place all recyclable items in proper bins.
All personal belongings and décor such as banners and streamers, must be removed at the conclusion of the birthday party.
A $35 charge will be applied to your final bill in the event that this requirement is not fulfilled.

COVID-19 Policies
Please read thoroughly before booking.
Updated: 19 May 2021
Based on the most recent guidance released by the Centers for Disease Control and the University System of Georgia, Columbus State University is modifying pandemic-related practices on its campuses — effective immediately.
Effective immediately, fully vaccinated individuals may now attend class, perform workplace duties and participate in university activities without wearing a face covering or physically distancing. This applies to both indoor and outdoor situations.
Unvaccinated individuals are strongly encouraged to get a vaccine, to continue wearing a face covering, and to continue physically distancing from others when possible. The vaccines are safe and effective; however, obtaining one is a personal decision and vaccinations will not be required to study on, work at or visit our campuses. Vaccinations continue to be administered throughout Georgia for those wishing to be vaccinated.
For the latest updates on our COVID-19 response, please visit
www.columbusstate.edu/covid-response/
Cleaning Protocols:
Oxbow Meadows is committed to provided a safe and clean space for your party.
For this reason we have added additional cleaning measures before and after our parties.
Before: Buildings are cleaned thoroughly and sanitized with COVID-19 disinfectant the night prior to the party.
After: All trash is removed and the building is cleaned thoroughly and sanitized with COVID-19 disinfectant.
Waivers: All party attendees will be required to have a completed COVID-19
waiver, in addition to the regular birthday waiver, before the party may begin.
All programs will be held in outdoor areas to ensure social distancing.* Please ensure your guests are dressed accordingly. *The Oxbow Classic theme may be subject to being held inside due to temperature concerns for the safety of the animals.
All programs are held social distancing and following current safely guidelines.
Frequently Asked Questions
The following items are not allowed to be brought to an Oxbow Birthday party:
Grills
Balloons of any type are NOT permitted.
This is due to the welfare of our animals and other wildlife.
Glitter or Confetti
Alcohol is NOT permitted.
Smoking and vapeing are also prohibited on Oxbow Meadows property.
Feel free to bring your own decorations! Banners, streamers, table clothes, center pieces and other decorations are welcome: however please do not use anything that may damage the walls. If hanging something use only blue painters tape to avoid leaving sticky residue on walls.
Please DO NOT bring:
Balloons of any type are NOTpermitted. This is due to the welfare of animals, both housed at Oxbow and for those in the native environment.
Glitter or confetti
Oxbow does not provide place settings for base package parties. Upgrades are available if you would like eco friendly place settings, decorations or table cloths.
Party attendee is only present during guided activities in respect of social distancing and safety guidelines.
Your birthday attendant will escort you to your rental area upon your arrival for set up. They will return at 1:15pm promptly to collect waivers and begin your guided tour. After your tour the attendant will host the themed party activity and then return guests to the party space. They will return at the end of your party to usher out guest and answer any final questions before departure.
Supervision of birthday party attendees is the responsibility of parents, not Oxbow staff. Please make sure that children are attended at all times.
We have a small cooler fridge on site for party use. This is not a full fridge and there is not kitchen access.
You may brings coolers and ice to your party your own use.
Yes! Oxbow Meadows is proud to offer many outdoor activities as a party of your party experience. Please ensure you and your party guest are appropriately dressed for an outdoor activities as many of our activities take place outside rain or shine.
As of 2021 all programs will be held in outdoor areas to assist will social distancing and adhere to safety guidelines.*
*The Oxbow Classic theme may be subject to being held inside due to temperature concerns for the safety of the animals. Social Distancing guidelines and safety precautions will still be enforced.
Still have a few questions? No problem! Call us at (706) 507-8558 or email neundorfer_victoria@columbusstate.edu to talk with our party coordinator.