School and Community Outreach Programs
Bring the Wonder of Oxbow to You
Want to bring something WILD to your next event? Oxbow Meadows will design a personal program to meet the needs of your school group, corporate group, private function, festival, or any other event you can dream up!
Schedule your program today:
Math & Science Night
Themes are:
Live Animals
STEM activity
Combo (1 animal and 1 table activity)
Costs:
Reptiles on the Road
This 45-minute auditorium style program includes a live reptile presentation. We can also bring our reptiles to your community event as either a presentation or a booth.
Costs:
$175 for first program
$100 for additional
Prices may vary for community events. Please send in your request form and ask about pricing for your community event.
Career Day
We offer the following options available to Muscogee, Harris, Lee, and Russell Counties:
Free Career Day with no animals.
Career Day with 1 animal for a maximum 30-minute presentation. Cost is $30 per hour; maximum of 4 hours.
STEAM on the Road
Each program takes place in a 60-minute time frame, one class per program. Additional classroom requirements may be needed.
K-1st Grade:
2nd-3rd Grade:
4th-5th Grade:
Cleaning up an Oil Spill**
6th-8th Grade:
9th-12th Grade:
*Needs space outdoors
**Needs access to a classroom sink
Programs need 10-minutes
in-between multiple sessions
Costs:
$250 for first program
$150 for additional program
Travel Fees (Round Trip):
0-30 miles: No charge
31-40 miles: $50 fee
41-50 miles: $60 fee
51-60 miles: $70 fee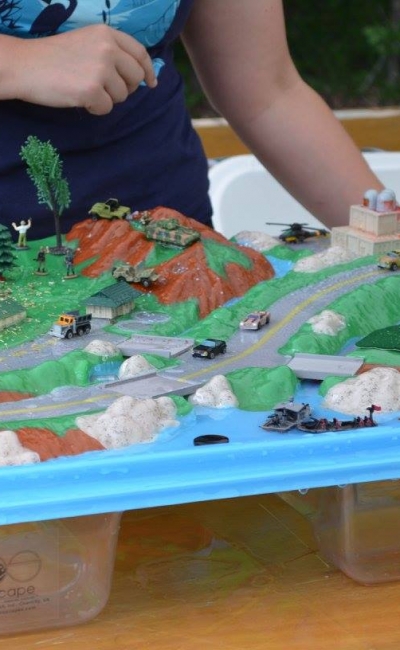 Oxbow in the Classroom
Each program takes place in a 45-minute time frame, one class per program.
K-1st Grade:
Wildlife Explorations
Ozobots
2nd-3rd Grade:
Life Cycles
Who Polluted the River?
Ozobot Animal Senses
4th-5th Grade:
Flow of Energy
Water Cycle
6th-8th Grade:
Flow of Energy
Lego WeDo Pollination
Teambuilding
9th-12th Grade:
Flow of Energy
Climate Change
Population Growth
Teambuilding
Costs:
$175 for first program
$100 for additional
Travel Fees (Round Trip):
0-30 miles: No charge
31-40 miles: $50 fee
41-50 miles: $60 fee
51-60 miles: $70 fee