Visitor Information
Visitor Information
Hours of Operation:
Tuesday to Saturday | 9:00 am – 4:00 pm
Sunday & Monday| CLOSED
As of May 1st Timed Tickets are no longer required for entry.
Programs tickets must be purchased online in advance still.
Oxbow reserves the right to deny entry if our building capacity is high. Oxbow will continue to keep program attendance numbers small to comply with Covid polity set forth by CSU.
Gates will open and close the at same times. Please note that hours are subject to change, please visit our Calendar of Events to view any scheduled closings.
Admission

Suggested $5 donation for admission
Programs will still require tickets to be purchased online in advance. Oxbow reserves the right to deny entry if our building capacity is high. Oxbow will continue to keep program attendance numbers small to comply with Covid polity set forth by CSU.
Oxbow Meadows spends over $60,000 each year on the care, feeding, and expansion of our animal collections. All donations will assist animal care and the continuation and growth of our education programs.
Covid-19 Admissions Update
Updated: 19 May 2021
Based on the most recent guidance released by the Centers for Disease Control and the University System of Georgia, Columbus State University is modifying pandemic-related practices on its campuses — effective immediately.
Effective immediately, fully vaccinated individuals may now attend class, perform workplace duties and participate in university activities without wearing a face covering or physically distancing. This applies to both indoor and outdoor situations.
Unvaccinated individuals are strongly encouraged to get a vaccine, to continue wearing a face covering, and to continue physically distancing from others when possible. The vaccines are safe and effective; however, obtaining one is a personal decision and vaccinations will not be required to study on, work at or visit our campuses. Vaccinations continue to be administered throughout Georgia for those wishing to be vaccinated.
For the latest updates on our COVID-19 response, please visit
www.columbusstate.edu/covid-response/
What can I do to promote a healthy environment at Oxbow Meadows?
We at Oxbow are doing all we can to promote a safe and healthy environment for our animals, visitors and staff. We ask that all visitor follow all guidelines put in place for your safety and others. Throughout your visit at Oxbow Meadows, please be mindful of current CDC guidelines and public health recommendations.
If you or a member of your party are feeling unwell, please visit us another time.
All guests are required to wear masks while inside the building, with the exception
of children under the age of 2 years.
Wash your hands often, using soap and water, for a minimum of 20 seconds. If soap and water
are not available, the CDC recommends a hand sanitizer containing at least 60% alcohol.
Help us promote social distancing by remaining at least six
feet away from others who are not part of your party.
If you must cough or sneeze, please do so into your elbow, not into your hand or into the air.
Government health organizations currently recommend that persons ages 65 and older, persons who reside in senior care facilities or long-term care facilities, or persons with underlying medical conditions stay home or maintain distance from others.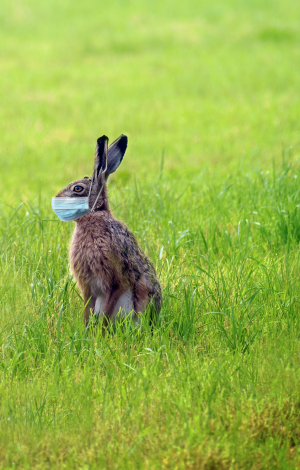 Location
3535 South Lumpkin Rd, Columbus GA 31903
Find us to the right of the National Infantry Museum and right before Historic Westville.
Contact Us
706-507-8550
oxbowmeadows@columbusstate.edu
Rules and Regulations
Follow all local guidelines for social distancing and face coverings.
Please keep pets leashed at
all times while on our trails
No dogs, with the exception of service
dogs, are allowed in the building
Fishing, hunting, and trapping are
not permitted on the property
Please do not disturb the native plants
and wildlife found on our property
Please do not feed any wildlife on our property
Picnics are allowed in the designated areas
No alcoholic beverages, illegal drugs, and/
or fireworks are permitted on the property
Oxbow Meadows and Columbus State University
are smoke free properties; no smoking allowed
Please report ALL accidents. In case of an emergency, please call 911.
What to do if you find injured wildlife?
Can I bring wild or injured animals to Oxbow Meadows?
Oxbow Meadows is not a licensed wildlife rehabilitation center, please do not bring wildlife to Oxbow Meadows.
Where can I take an injured animal?
Please use the following list to find local
wildlife rehabbers and their animal specialty.